Sg Plan, Kidurong Bintulu.
Wang Thong Hardware
Local Hardware Shop Bintulu since Year 1999. We do sell Household Hardware, Electrical Hardware & Construction Material
Store Location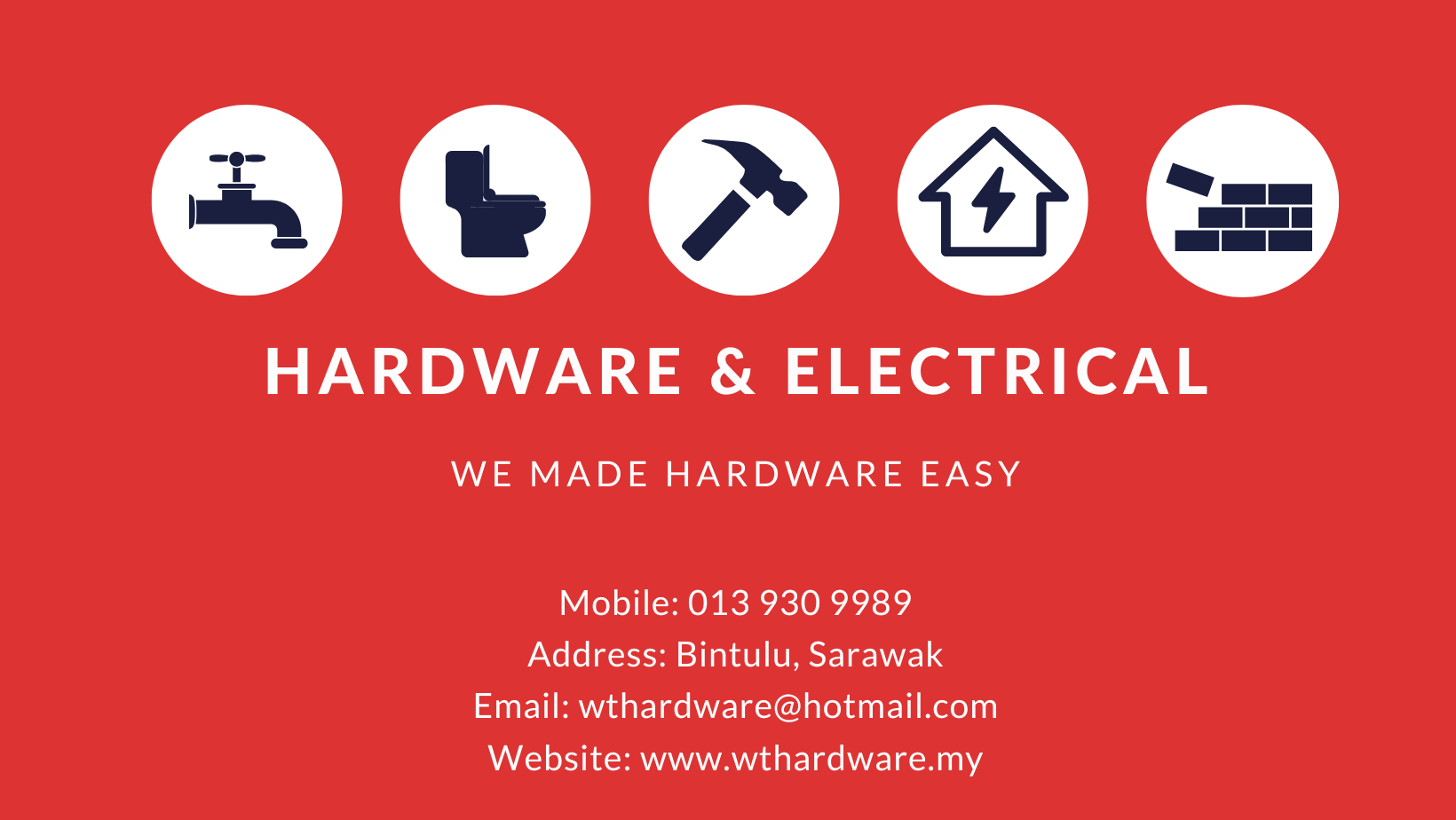 Wang Thong Hardware customers trust our products because we act with integrity and will always do what is right. We learn, plan and take action to strive for excellence in everything we do. We aim to provide a wide range of professional and home improvement tools including paint, lawn and garden, power tools, hand tools, safety equipment and more.
We try our best to provide our customers with the widest range of home improvement and professional products at lower prices backed with the best service and high quality products. Our knowledgeable and friendly team members will provide best solutions to your big or small project.
We do provide services to our customer.
Contact Us
Aircond Installation & Service

We are providing reliable and qualified aircond contractor for aircond installation service that you need when you have purchased a new air condition or moving it between different location.

Electrical Wiring & Repair

Our electrical wiring services working on new homes or working on a renovation project to ensure that the given room is functional and up to code after we're done with construction.

House & Shoplot Renovation

Our partner team is full of highly qualified and experienced workers with a long practice in renovation ​services​ for the​ ​office building, shop-lot,​ ​house,​ ​factory,​ ​showroom,​ condominium and detached​ ​houses​.

Plumbing & Painting Works

We also handle all manners of plumbing work. We make sure your water goes where it needs without obstruction. Our partner also specialising in partition & painting work for home, office and factory.
Wang Thong Hardware, It's the Local Hardware Store
We do have sell wood, sand, stone, plywood, cement, metal, roofing, red brick & etc
We Made Hardware Easy, so get moving!