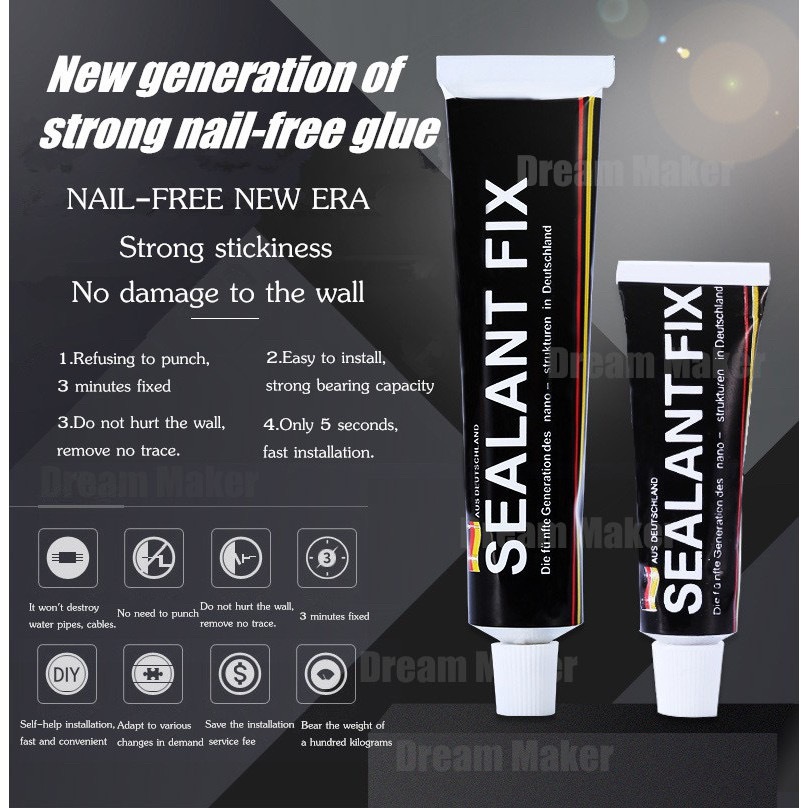 100% Brand new & High quality
Belonging to the new one-component adhesive transparent solution, room temperature curing, easy to operate without re-packing, both openings may be used.
With high elasticity, soft film, anti-vibration and waterproof.
This is a powerful tile/glass glue
Application to : Ceramic Tiles, Wooden floor, Door frame edge, Baseboard, Marble,Advertisement wording, Mirror, Metal, Glass, Wood.
Product Feature :
Can support up to 100 kg weight.
No nail era. Without formaldehyde, health & environmental protection.
It takes 12-24 hours to dry the nailless glue and it can be waterproof after curing.
For glass products, wood products, ceramic tiles, metal, mirrors, etc.
Capacity : 18 gram / pc
EASY TO USE – Simply add to anything (bath/shower seal, kitchen worktop edge seal, surfaces) for amazing sparkle finish.
COLOUR-FAST – Will not leak any glitter colour.
MS Polymer – Containing the most superior MS Polymer on the market, we provide compatibility and versatility to virtually any substrate, promising next-generation technology and exceptional decorative finishes.
TRIED & TESTED In all kinds of environments and spaces, with amazing unparalleled results!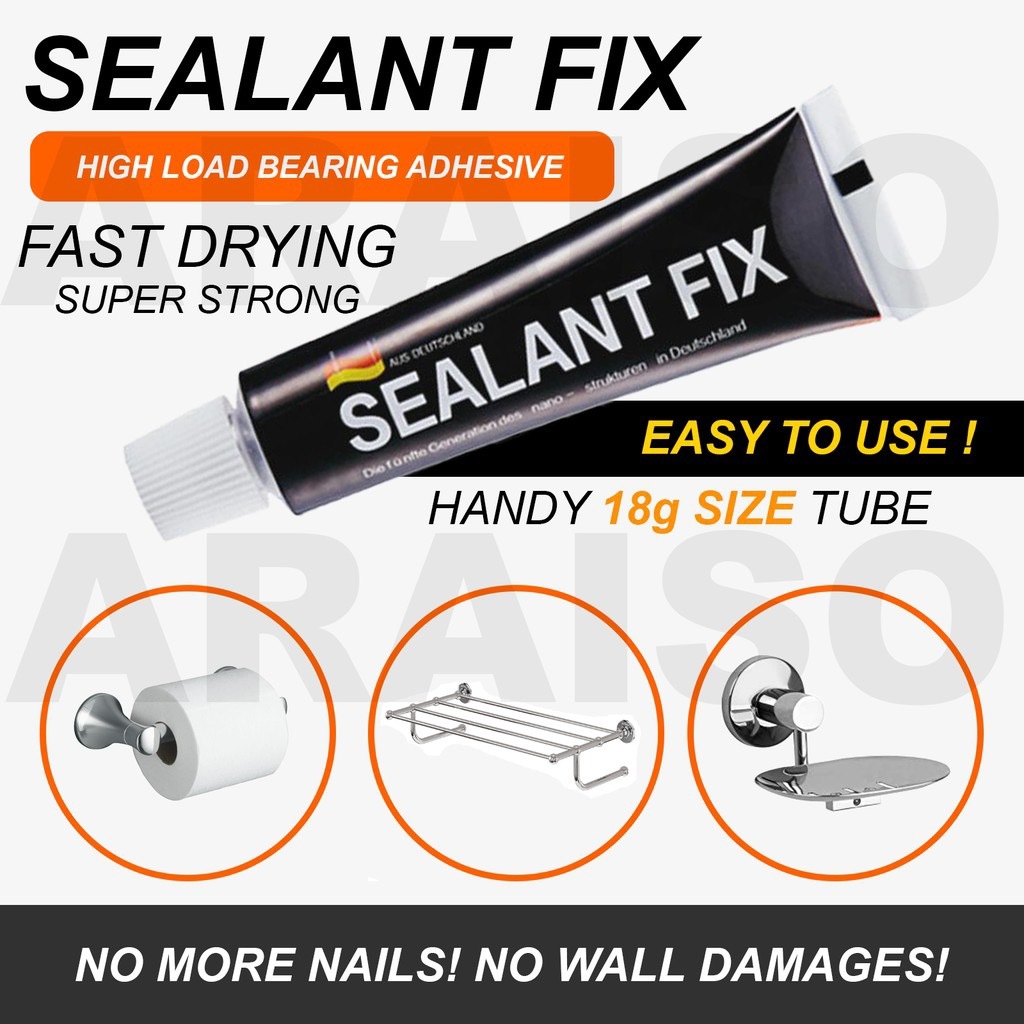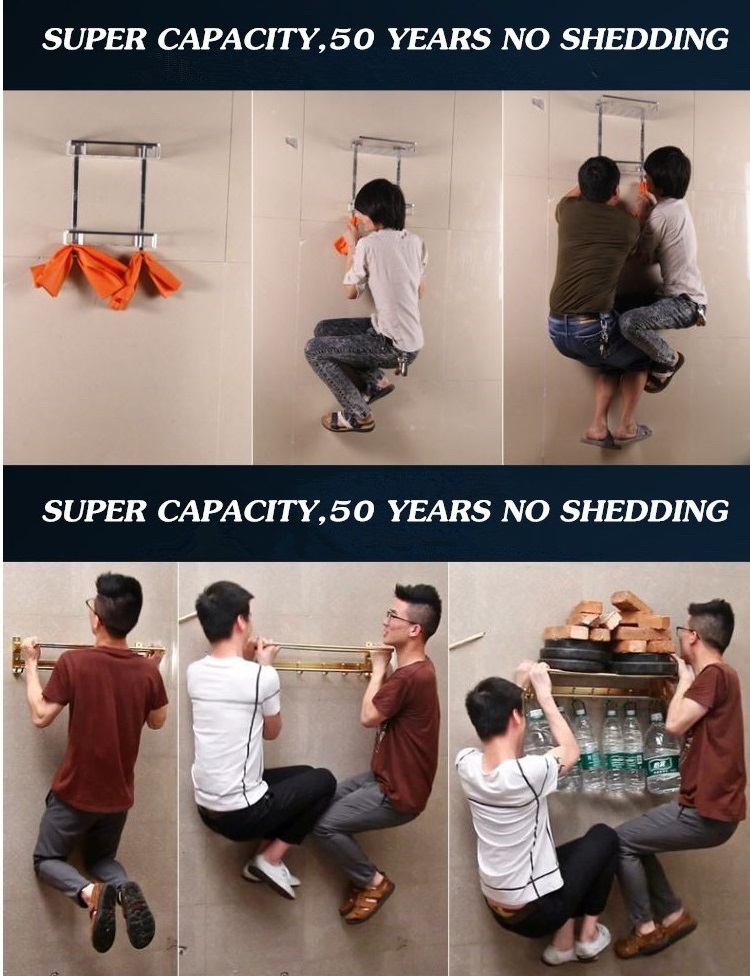 Installation Guide:
Dry up the wall.
Tear off the double-sided adhesive tape.
Coated with glue, height greater than double-sided tape.
Press on the wall for 1 minute & let go.
Wait for 24 hours before using the glue.